Engineering Manager, State Estimation (R2367)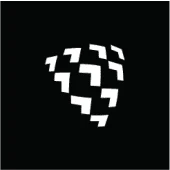 Shield AI
Software Engineering, Other Engineering
San Diego, CA, USA · San Diego, CA, USA
Posted on Tuesday, October 31, 2023
Introduction to Shield AI
Founded in 2015, Shield AI is a venture-backed defense technology company whose mission is to protect service members and civilians with intelligent systems. In pursuit of this mission, Shield AI is building the world's best AI pilot. Its AI pilot, Hivemind, has flown a fighter jet (F-16), a vertical takeoff and landing drone (V-BAT), and a quadcopter (Nova). The company has offices in San Diego, Dallas, Washington DC and abroad. Shield AI's products and people are currently in the field actively supporting operations with the U.S. Department of Defense and U.S. allies.
Job Description
The State Estimation team at Shield AI is responsible for research, design and development of methodologies to enable precise and robust estimation of the state of autonomous systems and state of the objects in the operating environment. The capabilities developed by the team enable operation of autonomous aerial vehicles in diverse and challenging environments.
As a State Estimation Functional Team Lead, you will build out the team and drive the technical roadmap that governs development of state estimation capabilities. You will lead, mentor, and work closely with talented engineers to define future generations of Shield AI products by enabling autonomous operation of aircrafts in dynamic and challenging environments.
In this role, you will collaborate closely with a variety of different engineering disciplines including Planning and Controls, Mechanical, Embedded, and Simulation to push the state of the art for autonomous systems. You will lead the development of agent and object state estimation capabilities to enable autonomy on medium-size VTOL aircrafts as well as large fighter jets.
What you'll do
Build and grow a world-class state estimation team capable of tackling hard problems
Drive or contribute to research, design, and implementation of state-of-the-art state estimation algorithms, taking ideas from conception to field deployment
Work with Product Managers and Technical Directors to understand business and system needs and lead execution to deliver delightful and robust capabilities
Drive technical roadmap for the team and articulate to the broader organization
Ensure operational efficiency and effectiveness of the state estimation team
Drive team spirit, morale and ensure team-members grasp the connection to the big picture
Work with other leads in Hivemind Edge and the broader org to ensure effective collaboration and requirements generation
Work with Hivemind Edge architects to ensure that the state-estimation architecture aligns with the broader architecture
Generate clear delivery plans and own articulation of resourcing gaps and hiring toward the gap
Required qualifications
7+ years of demonstrable experience in state-estimation methodologies such as Factor graphs, Kalman Filters, Visual Odometry, and Inertial Navigation
3+ years of team leadership experience
Experience with C++ in a production environment
Comfortable using git and bash in daily workflow.
Demonstrated record of leading teams to deliver compelling capabilities that delight the customer
Demonstrated record of working hard, strong communication skills, being a trustworthy teammate, and being kind to others
Experience in a collaborative development environment, focused on continuous integration/delivery & test-driven development
Strong desire to learn and grow on the job
Preferred qualifications:
Experience with state-estimation for fixed-wing aircrafts
Experience working with and writing software for edge compute systems (ex: NVidia Xaviers, Raspberry Pi)
Experience with GNSS-denied (GPS-denied) state estimation/localization
Total package details:
Regular employee positions: Salary within range listed above + Bonus + Benefits + Equity (if applicable)
Temporary employee positions: Hourly within range listed above + temporary benefits package (applicable after 60 days of employment)
*Interns/Military Fellows/Part-time not eligible for bonus, benefits or equity
Actual compensation is influenced by a wide array of factors including but not limited to skill set, level of experience, licenses and certifications, and specific work location. All offers are contingent on a cleared background check.
If you're interested in being part of our team, apply now!
Shield AI is proud to be an equal opportunity workplace and is an affirmative action employer. We are committed to equal employment opportunity regardless of race, color, ancestry, religion, sex, national origin, sexual orientation, age, marital status, disability, gender identity or Veteran status. If you have a disability or special need that requires accommodation, please let us know.