Senior Engineering Manager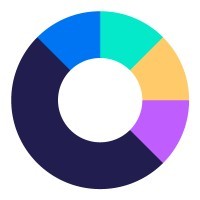 Color
United States · Remote
Posted on Wednesday, October 25, 2023
Color is a health technology company that makes population-scale healthcare programs accessible, convenient, and cost-effective for everyone. We work with governments, public health institutions, employers, and national health initiatives around the world to provide the tools for preventive health and infectious disease management, including testing, vaccinations, and other services.
Apply to join Color and do the most meaningful work of your career. If you are not sure that you're 100% qualified but are up for the challenge - we want you to apply!
How You'll Contribute
Develop, coach, and mentor engineers on the team, while also organizing and delivering regular feedback
Seek opportunities to increase reliability and optimize maintainability of the systems and services you manage
Manage internal team processes to help the team operate smoothly, adapt quickly, and interface effectively with the rest of Color
Develop and influence product roadmaps by collaborating with product, design, and engineering
Work with your product peer(s) to navigate a dynamic environment, ensuring your team is focused on high-priority, high-leverage work
Develop and evolve the long-term vision for the team and identify future opportunities and staffing needs for the team
Partner with Recruiting and senior leaders to implement and execute a hiring strategy
Inspire and motivate the team by understanding the company's mission and goals and connecting how the team's work aligns with and impacts these things
Our Ideal Candidate Will Have:
7+ years of industry experience as a software engineer (or equivalent role)
3+ years of industry experience managing software engineers
You are passionate for helping engineers grow their careers and are an expert in delivering feedback
You understand optimizing a team for adaptability vs stability
You have a track record of high-performing, cohesive teams
You have managed a team of teams with related, but disparate work-streams and helped with prioritizing work across those work- streams
You've launched features, products and/or systems successfully into the wild and iterated to incorporate user feedback
You effectively communicate technical information to both technical and non-technical collaborators
You're familiar with our tech stack including Python, Django, AWS, SQL, REST APIs, React, HTML5, CSS3, and ES6+
Potential Projects The Team Will Work On:
Resulting – all things related to shipping, processing and releasing of results
Iterating and expanding ColorHub – internal tool for care team members to view patient details, kit/sample status, etc
Building and iterating on Events Platform
Building master data management tool & workflow
Fulfillment tooling & support
Lab software and samples support
Base Salary Range: $190,000 - $250,000 per year
The actual base pay is dependent upon many factors, such as: work experience, market data, skills, geographic location, and business need. The base pay range is subject to change and may be modified in the future. This role may also be eligible for bonus, equity, and benefits.
Color is an equal opportunity and affirmative action employer. In accordance with anti-discrimination law, it is the purpose of this policy to effectuate these principles and mandates. Color prohibits discrimination and harassment of any type and affords equal employment opportunities to employees and applicants without regard to race, color, religion, sex, gender identity, sexual orientation, national origin, disability status, protected veteran status, or any other characteristic protected by law. Color conforms to the spirit as well as to the letter of all applicable laws and regulations.
We are also committed to providing reasonable accommodations for qualified applicants with disabilities in our recruitment process.