Director, UX & Product Design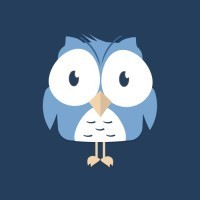 data.world
Product, Design
Austin, TX, USA
Posted on Wednesday, November 8, 2023
data.world is looking for a leader for our UX and Product Design Team. Designers at data.world operate at the intersection of design thinking and data-driven development, and are trusted to design, test, and deliver features that make working together on data more straight-forward, productive, and delightful. Our product enables cross-functional enterprise teams to catalog, understand, and access their data in order to make faster and more efficient decisions and build the trusted data products that their companies need for an AI-powered future.
Reporting to the VP of Product, in this position, you will lead a team of three designers working with product and engineering managers, to craft best-in-class user experiences.
At data.world, you will:
Provide design direction to ensure the overall vision of the product is achieved, including overseeing the implementation of the product design and developing design objectives and initiatives
Own the overall design vision, roadmap, and information architecture for the data.world product suite
Pitch ideas and the creative vision to stakeholders and communicating the project outline to the design team
Manage, develop and mentor the design team to deliver world-class data and analytics experiences

Drive a framework to ensure career progression and development paths for designers
Build and maintain a design culture that encourages innovation while balancing the need for optimization

Collaborate with members of cross-functional teams and be a champion for user-centered culture and design practices
Communicate the value of design thinking and a customer-first approach to strategy across all areas of the business
Conduct large-scale user research studies, analyze the results, and share learnings with the team
Act as a hands on design contributor, providing designs for key product initiatives
Work in a dynamic, agile, and data-driven environment, and have true ownership of the initiatives you work on, from requirements gathering to A/B test definition and iteration
Participate in design reviews with other designers, product team members, and engineers
We'd love to see:
7+ years experience in product design or UX roles
Experience managing and mentoring design teams, building design and UX as a function into a corporate differentiator
Experience shipping web-based products/platforms (not only websites), ideally for a technical audience.
Experience running design sprints, designing complex UX workflows and implementation-ready UI mockups, prototyping microinteractions, conducting design QA, and participating in user research studies.
Experience shipping enterprise software where customer use cases incorporate their internal processes and other systems.
Strong experience with Figma and an outstanding portfolio showcasing a foundation in interaction design, visual design, typography and ideation and a demonstrated familiarity with the tools of the trade (some combination/familiarity with Miro, AirTable, Google Suite, Figma, Adobe Creative Suite, etc.).
Strong written, verbal, and visual communication skills with the ability to articulate your design decisions, whiteboard new solutions with colleagues, and present ideas concisely to product leadership. We engage in spirited debates where you'll be expected to hold your own and check your ego at the door.
Strong sense of curiosity, excited to improve your process with new tech and tools, and looking to learn new things from the designers and engineers around you.
Ask questions rather than shy away from technical terms you don't know to gain an understanding of users. SQL, version control, Jupyter notebooks, and file systems should interest you, even if you don't know much about these topics (yet).
Big pluses include:
Experience in the data and analytics domain
Experience designing for technical personas
Experience building and influencing design career ladders
Experience creating and/or nurturing a design system
Perks and benefits:
Competitive compensation with generous bonus program
Fully paid health, vision, and dental insurance premiums for your entire family
Company-paid life insurance, short and long-term disability insurance, and legal coverage
Remote-forward, super flexible, casual, and enjoyable environment with open PTO
Charitable donation matching and community philanthropy opportunities
Wellness programs catered to individual needs
Quarterly headquarters events - all employees welcome
An awesome group of smart and determined coworkers, including a tight-knit team of startup veterans with integrity, passion, and senses of humor
Your own Sparkletar owl character - have you seen them yet?
If you have the exceptional combination of skills and qualities that we are looking for, then we're excited to meet you!
Note: We encourage people from underrepresented groups to apply. data.world is an Affirmative Action and Equal Opportunity Employer. All qualified applicants will receive consideration for employment without regard to race, color, religion, sex, sexual orientation, gender identity, national origin, disability, or status as a protected veteran.
We are the world's largest collaborative data community and we very much believe that our people need to represent the very diverse nature of the community we are serving and customer base we are winning. We believe that diversity leads to the most creative discussions, ideas, and outcomes.
Drug-Free Workplace
data.world is committed to providing a safe, healthy, and productive work environment. Consistent with this commitment, it is the intent of the Company to maintain a drug-free workplace.