Industrial Designer, Transportation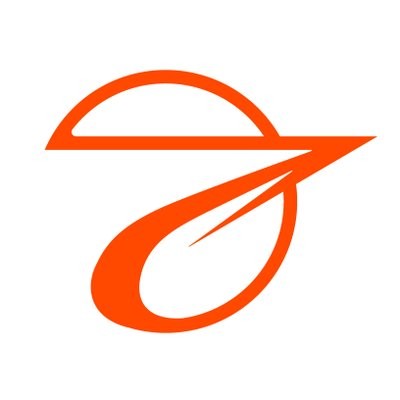 Elroy Air
Design
South San Francisco, CA, USA
Posted on Wednesday, March 8, 2023
At Elroy Air, we build autonomous vertical takeoff and landing (VTOL) cargo aircraft systems to change the way the world moves goods. Transporting cargo by air is faster and more efficient than by land or sea, but before recent technological and regulatory developments, it was prohibitively expensive. Today, we're able to expand middle-mile logistics possibilities across multiple sectors. The commercial express shipping industry spends $140B annually on the middle-mile and needs faster, better solutions - while the armed forces are increasingly prioritizing unmanned aerial cargo delivery systems.
These partners and customers are already responding enthusiastically to the technologies we are pioneering. As we develop and deploy these systems, we are looking for people like you: motivated collaborators, excited by our mission and by the rare opportunity to improve how logistics works around the world. You will play an important role in establishing Elroy Air as the industry standard in this massive market.
Diverse perspectives at all levels are critical to innovation and employee development. We encourage our team to bring their whole selves to Elroy. This includes but is not limited to gender identity, race, ethnicity, sexual orientation, gender expression, religion, age, ability, parenthood status, veteran status, educational background, citizenship status, or any combination of these characteristics.
You will help drive the exterior forms of Elroy Air aircraft and supporting equipment, produce computer-generated renderings for internal presentations and external press releases, and work with a growing suite of suppliers working to make Chaparral the leader of the autonomous cargo aviation industry. You'll take a hands-on role in the design of the Chaparral aircraft and it's supporting cargo pods, while also collaboratively developing renderings and animation solutions that clearly explain Chaparral's systems and their envisioned use across a range of applications and customer segments. You will be a part of the team that creates and executes world-class vehicle designs in terms of form and function. More importantly, you'll work alongside a group of focused and collaborative individuals from a variety of backgrounds looking to interact and learn from each other.
This is a full-time position at our headquarters in South San Francisco, CA. Please include URL(s) to an online portfolio in addition to your resume. Submissions without a portfolio included will not be considered.
What You'll Own:
Create high-quality images and animations of Elroy Air systems for use in press releases, design brochures, and customer presentations
Create compelling and appropriate class-a surfacing concepts based on NACA airfoil geometry supplied by engineering
Research and share surfacing design trends along with form and branding choices made by adjacent companies in the middle-mile, last-mile, and air taxi aerospace industry
Contribute to the foundation of user experience, designs of vehicle systems and products such as fairings, OMLs, components, and features. Work across the full product design development cycle from ideation through start of production.
Collaborate with relevant internal and external stakeholders such as engineering teams and external manufacturers to establish clear scope, deliverables, workflow, and hand-off points
Be an advocate for ensuring our products, features, and components maintain design and brand intent through thoughtful collaboration with our Engineering and Operations teams across the continuum of our development and design for manufacturability processes
Drive the Product Design portion of Elroy Air's brand guide - laying the foundations of our form and CMF guidelines
Create prototypes for validation, testing, customer visits, and marketing purposes
Work with suppliers to achieve the best possible product in terms of craftsmanship, cost, and engineering
Collaborate in design efforts outside of your core design team responsibilities, interest, professional development, and skill set as necessary
Maintain clean project documentation, including design reviews, customer feedback, form design, development insights, etc. that may arise throughout the execution of a project
Provide clear and actionable feedback in alignment with Design team priorities during collaborative reviews, white boarding sessions, and work discussions
Assist the Design team in securing and managing contractors and other external support as necessary
Nurture a collaborative relationship with other product focused teams at Elroy Air by establishing workflows requirements and deliverables
Our Ideal Candidate:
Has 5+ years of Industrial or Transportation Design experience pertaining to aircraft design or robotic systems
Has a full stack of sketching, class-a surface lofting, and rendering abilities
Has the ability to "turn a wrench" and maintain an obsessive level of craft across many mediums
Is well-versed in a wide variety of production and development processes including, but not limited to, machining, 3D printing, waterjet and laser cutting, welding, castings, injection molding, gluing & bonding, etc.
Has contributed to the entire process of a product from the exterior loft through the end of the manufacturing process
Bonus Points For:
Experience working in PLM systems
Proficiency in NURBS modeling (i.e. Alias, Rhino, etc.), as well as the ability to go beyond the limitations of software tools and manually manipulate or refine surfaces
Abilities and experience with on-location photo/video
Experience developing parts and structures for weight-constrained applications
Experience developing parts and structures involving large structural composite vehicles/robots/etc.
What's In It For You:
Competitive salary + equity package
Comprehensive insurance options for medical/dental/vision/long term disability/life + optional plans for commuter accounts, pet insurance, legal help, and more!
Retirement planning: 401(k) with company contribution
3 months fully paid parental leave
Highly flexible vacation policy- that we actually want you to use!
Employee Assistance Program with 24/7 support
Developing Employee Resource Groups (Affinity Groups) for underrepresented groups
You'll work with a kind, diverse, and highly skilled team
You'll help define a new category of aerospace / logistics / robotics, and you'll work on systems that have never been built before
As an early member of a fast growing team, you'll help shape and define our company culture and values
Flexible work arrangements (we understand you have a personal life)
Elroy Air's compensation package includes market competitive salary, equity for all full time roles, and great benefits. If you are located in the San Francisco Bay Area, our expected cash compensation for this role is $130,000 - $170,000. We are hiring for multiple levels and backgrounds so final offers may vary from the amounts listed based on experience, expertise, and other factors.
We encourage you to apply even if you aren't an exact match for our open role as many of our team members come from nontraditional backgrounds.
All employees will be screened through E-Verify.
This position will require access to information protected under U.S. export control laws and regulations, including Export Administration Regulations (EAR). Please note that any offer for employment will be conditioned on any required authorization to receive software or technology controlled under these U.S. export control laws and regulations necessary to perform the responsibilities of the position.