Senior Legal Counsel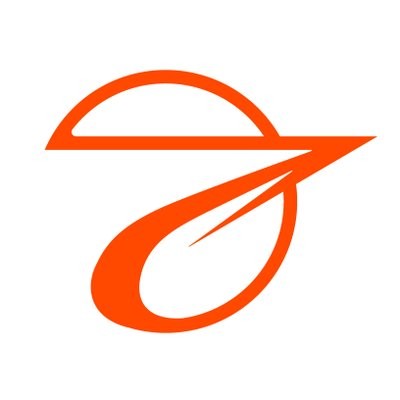 Elroy Air
Legal
South San Francisco, CA, USA
Posted on Thursday, April 20, 2023
At Elroy Air, we build autonomous vertical takeoff and landing (VTOL) cargo aircraft systems to change the way the world moves goods. Transporting cargo by air is faster and more efficient than by land or sea, but before recent technological and regulatory developments, it was prohibitively expensive. Today, we're able to expand middle-mile logistics possibilities across multiple sectors. The commercial express shipping industry spends $140B annually on the middle-mile and needs faster, better solutions - while the armed forces are increasingly prioritizing unmanned aerial cargo delivery systems.
These partners and customers are already responding enthusiastically to the technologies we are pioneering. As we develop and deploy these systems, we are looking for people like you: motivated collaborators, excited by our mission and by the rare opportunity to improve how logistics works around the world. You will play an important role in establishing Elroy Air as the industry standard in this massive market.
Diverse perspectives at all levels are critical to innovation and employee development. We encourage our team to bring their whole selves to Elroy. This includes but is not limited to gender identity, race, ethnicity, sexual orientation, gender expression, religion, age, ability, parenthood status, veteran status, educational background, citizenship status, or any combination of these characteristics.
As our first in-house counsel you will play a vital role in leading the corporate, commercial, and transactional legal needs of Elroy Air. You will report to our CFO and will be responsible for our legal strategy, infrastructure, documentation, negotiations, contracts, approach to risk and risk management, and legal representation.
This is an onsite, full-time, salaried, exempt role based in South San Francisco with some travel to our flight test facility in Byron, CA and other locations as needed.
What you'll own:
Develop our legal strategy to protect against legal risks and liabilities while providing leadership with practical and actionable advice
Oversee all corporate, commercial, and transactional legal needs of Elroy Air
Build and maintain the legal infrastructure and best practices needed to support Elroy Air's business
Identify, assess and mitigate potential litigation and regulatory risks related to aerospace and defense customers, vendors and other related parties
Own and implement Elroy Air's Intellectual Property strategy
Efficiently and effectively lead and oversee outside counsel on all relevant workstreams
Collaborate and build strong relationships across the organization to support compliance management and corporate governance in connection with anti-corruption / bribery as well anti-money laundering regulatory concerns
Assure the maintenance of records of all new and existing legal documents and proceedings
Ensure all aspects of Elroy Air's legal representation are of the highest quality
Our ideal candidate:
10+ years of legal experience, preferably both in-house and with a law firm
Active membership and good standing with the California bar
Ability to proactively identify issues and implement effective solutions quickly
Strong understanding of industry-relevant laws and regulations
Demonstrated ability to prioritize various risks and focus on what is necessary
Contract experience with international commercial partners/customers
Strong communication, writing, and organizational skills
A considered, flexible approach to acceptable risk in an entrepreneurial environment
Relentless persistence, coupled with a bias toward action
Bonus points for:
Experience at an aviation, aerospace or technology company within another highly-regulated industry
FAA / EASA or equivalent aviation certification experience
Strong working knowledge of US Government contracting and procurement regulations and export control regulation
Experience in government relations including congressional interactions and working with defense customers
What's in it for you:
Competitive pay + equity package
Comprehensive insurance options for medical/dental/vision/long term disability/life + optional plans for commuter accounts, pet insurance, legal help, and more!
Retirement planning: 401(k) with company contribution
3 months fully paid parental leave
Highly flexible vacation policy- that we actually want you to use!
Employee Assistance Program with 24/7 support
Developing Employee Resource Groups (Affinity Groups) for underrepresented groups
A kind, diverse, and highly skilled team
You'll help define a new category of aerospace / logistics / robotics, and you'll work on novel and never-before-built systems
As an early addition to a quickly growing team, you'll help shape and define company culture and values
Flexible work arrangements (we understand you have a personal life)
Elroy Air's compensation package includes market competitive salary, equity for all full time roles, and great benefits. If you are located in the San Francisco Bay Area, our expected cash compensation for this role is $220,000 - $270,000. We are hiring for multiple levels and backgrounds so final offers may vary from the amounts listed based on experience, expertise, and other factors.
We encourage you to apply even if you aren't an exact match for our open role as many of our team members come from nontraditional backgrounds.
All employees will be screened through E-Verify.
This position will require access to information protected under U.S. export control laws and regulations, including Export Administration Regulations (EAR). Please note that any offer for employment will be conditioned on any required authorization to receive software or technology controlled under these U.S. export control laws and regulations necessary to perform the responsibilities of the position.