Senior Powertrain Electromagnetics Engineer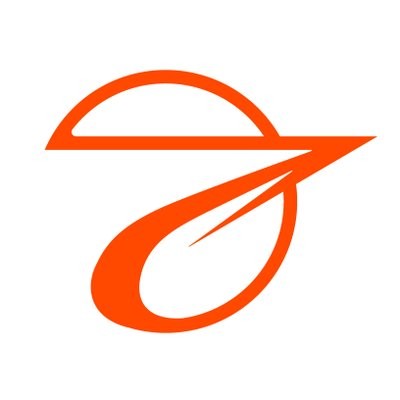 Elroy Air
South San Francisco, CA, USA
Posted on Wednesday, May 3, 2023
At Elroy Air, we build autonomous vertical takeoff and landing (VTOL) cargo aircraft systems to change the way the world moves goods. Transporting cargo by air is faster and more efficient than by land or sea, but before recent technological and regulatory developments, it was prohibitively expensive. Today, we're able to expand middle-mile logistics possibilities across multiple sectors. The commercial express shipping industry spends $140B annually on the middle-mile and needs faster, better solutions - while the armed forces are increasingly prioritizing unmanned aerial cargo delivery systems.
These partners and customers are already responding enthusiastically to the technologies we are pioneering. As we develop and deploy these systems, we are looking for people like you: motivated collaborators, excited by our mission and by the rare opportunity to improve how logistics works around the world. You will play an important role in establishing Elroy Air as the industry standard in this massive market.
Diverse perspectives at all levels are critical to innovation and employee development. We encourage our team to bring their whole selves to Elroy. This includes but is not limited to gender identity, race, ethnicity, sexual orientation, gender expression, religion, age, ability, parenthood status, veteran status, educational background, citizenship status, or any combination of these characteristics.
As a Senior Powertrain Electromagnetics Engineer your primary responsibility will be component-level design, simulation, development, and validation of the electric motor and generators, coupled to their respective power electronics. Your responsibilities will also include requirements management and product specification at the development level for all on-board rotating electrical machinery. You will be expected to execute from inception through to final stages of the product, including through the start of high-rate production. Based on the system-level performance requirements, you will be expected to develop the comprehensive component-level motor requirements, set up simulation models to evaluate various motors, develop test plans to ensure qualification and validation of the motors, transfer developed technology to scale up and manufacturing teams, work alongside production and quality teams to ensure that scaled up products meet required specifications, while addressing inadequate product performance if necessary. You will be familiar with the components and construction or manufacturing processes of rotating machinery and have successfully worked on various motor development programs from concept to production.
We envision this role as a full-time position in our San Francisco office, with some remote work/work-from-home flexibility. Some travel will be required including but not limited to visits to flight test locations and critical vendor visits.
What You'll Own:
Motor and generator components for the Chaparral aircraft program
Maintenance of electric machinery requirements and design specifications
Execute detailed evaluations of various commercial-off-the-shelf (COTS) motor solutions
Develop design and time-domain behavioral models for electric motor development
Analyze motor performance by conducting simulations for various configurations
Design test plans for electric motors and provide support for requirement validation
Support the development of the motor testing facilities
Detailed understanding of various motor manufacturing technologies and practices
Design and perform experiments to study factors affecting machine performance, providing solutions for improvement
Product development system operations and failure analysis including FMEAs
Troubleshoot issues identified during component-, system-, and vehicle-level testing
Balance resources and cross-functional objectives in a fast-paced environment
Prepare and present progress reports to the rest of the team and engage in discussions to support the team's technical objectives
Project management including project conceptualization, execution, and reporting
Our Ideal Candidate:
MS degree in Electrical Engineering required, PhD preferred
5+ years related experience in electric motor design, simulation, build, and development in a post-academic, private company setting
Thorough understanding of analytical models, magnetic equivalent circuits (MEC), and finite element analysis (FEA) to analyze rotating electrical machinery
Thorough understanding of motor control theory, space vector modulation, reference frame theory, along with working knowledge of various motor control strategies
Advanced knowledge and experience in time-domain simulations using MATLAB, Simulink, Simscape, etc.
Advanced experience in COMSOL to support system optimization studies
A thorough understanding of multi-objective optimization methods, such as genetic algorithms, particle swarm optimization, etc.
Demonstrated knowledge of electric motor simulation and validation methodologies
Advanced understanding of DOE for Concept, Design, and Process Validation stages
Failure analysis (FMEA), including validation, testing, and root cause analysis
Demonstrated organizational skills and attention to detail
The ability to communicate efficiently with multi-functional team members and be able to efficiently collaborate to achieve project goals
Strong communication skills, both oral and written
Strong organizational and project management skills
Excellent laboratory practices, record keeping and report writing
Proactive self-starter, capable of multitasking along with the ability to excel in a small company environment
Bonus Points For:
Proven track record of incorporating or utilizing into the design for manufacturability (DFM)/design for assembly (DFA)
Experience with any of the following 3D CAD Tools: Siemens NX, Solidworks, etc.
Experience with JIRA for project management
Experience with JAMA for requirements management
Experience in the design, testing, assembly, and qualification of electric/hybrid powertrain systems in aircraft or automotive vehicles
We encourage you to apply even if you aren't an exact match for our open role as many of our team members come from nontraditional backgrounds.
All employees will be screened through E-Verify.
This position will require access to information protected under U.S. export control laws and regulations, including Export Administration Regulations (EAR). Please note that any offer for employment will be conditioned on any required authorization to receive software or technology controlled under these U.S. export control laws and regulations necessary to perform the responsibilities of the position.