Engineering Manager - Backend Developer User Experience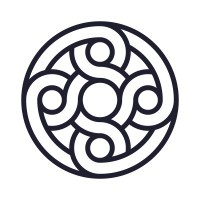 Mercury Technologies
Software Engineering, Other Engineering, Design
San Francisco, CA, USA · Portland, OR, USA · New York, NY, USA · Remote
Posted on Friday, August 18, 2023
Who We Are:
The Stability, Infrastructure, and Developer UX (SIDUX) organization owns the stability, scalability, and resilience of our technology ecosystem while ensuring all engineers at Mercury can iterate fast, ship high-quality products, and have an enjoyable experience doing it.
As Mercury's business, product, and team continue to succeed and grow, we want to ensure it retains its startup-like nimbleness in engineering.
Our Developer User Experience team strives to create a seamless SDLC, ensuring that design, implementation, code review, validation, and deployment are all an intuitive and frictionless experience.
Our customers are the entire engineering organization at Mercury, which today is comprised of over 150 amazingly talented and helpful people.
What You'll Do:
Lead the Backend Developer User Experience Team
Instrument the SDLC, ensuring we have effective quantitative and qualitative ways of understanding our engineers' speed, quality, and enjoyment of their work.
Adopt a product-centric approach to improving the effectiveness of our backend engineers through the introducing of novel tools and methodologies. You will, and championing their integration across Mercury's broader engineering team.
Cultivate a trusting, psychologically safe, and challenging culture on your engineering team
Work with other Infrastructure, Stability, and Developer User Experience leaders, Product Management, and other stakeholder teams on setting the long term vision for and defining what the software development journey looks like at Mercury.
Who You Are:
You've got a passion for enabling other engineers, and you feel a great sense of reward as your team's investments improve engineering velocity and enjoyment. You're always eager to challenge your own and your team's assumptions, creating data-backed cases for investments and strategic shifts.
You're receptive towards both positive and critical feedback, and stay close to your end users in order to find new ways to improve their speed of iteration and overall experience.
You're experienced navigating and owning ambiguous problem domains, and have a set of tools that have served you well in creating a strategy and effectively communicating your plan to others to get buy-in and create alignment.
You've spent time as a developer, and are familiar with the experience of using a suite of modern supportive tools as well as the pain and frustration when developer friction impedes your progress.
Qualifications:
Experience leading a team of software engineers, including hiring, goal setting, and cultivating an ambitious but attainable high standard of execution.
Proven ability to plan and oversee large-scale projects.
Exceptional skill in weaving together varied projects and requirements to present a comprehensive vision.
Aptitude for collaboration within a vast and multifaceted engineering structure, emphasizing distributed team health and cooperative dynamics.
A track record of nurturing an inclusive engineering culture that thrives on curiosity and continuous learning. Given that you'll be bridging numerous engineering divisions, it's vital you establish a culture that attracts, supports, and retains exceptional engineering talents.
Prioritize a customer-centric approach within the engineering department, ensuring customer insights drive our decisions.
Experience leading remote-first distributed teams a plus
The total rewards package at Mercury includes base salary, equity (stock options), and benefits.
Our salary and equity ranges are highly competitive within the SaaS and fintech industry and are updated regularly using the most reliable compensation survey data for our industry. New hire offers are made based on a candidate's experience, expertise, geographic location, and internal pay equity relative to peers.
Our target new hire base salary ranges for this role are the following:
US employees (any location): $237,600 - 279,500
Canadian employees (any location): CAD 216,200 - 254,300
#LI-DNI