Data Engineering Manager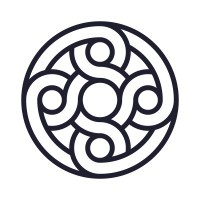 Mercury Technologies
Data Science
San Francisco, CA, USA · Portland, OR, USA · New York, NY, USA · Remote
Posted on Thursday, August 31, 2023
In the 1840s, Charles Babbage and Ada Lovelace worked on an early version of the computer known as the "Analytics Engine". In the words of computing historian Doron Swade, "What Lovelace saw...was that numbers could represent entities other than quantity" and together they laid the foundation for general-purpose computing.
We're looking for a Data Engineering Manager who can help us build, support and develop the team building our analytics engine.
In this role, you'll be responsible for growing and developing a nascent data engineering team that will critically influence how we invest in and build Mercury's future. You'll be early in building a data-informed culture across Mercury so that stakeholders across the company can determine what's happening, react quickly, and invest intelligently.
Here are some things you'll do on the job:
Manage and lead a team of data engineers responsible for designing, building, and maintaining our data infrastructure.
Work closely with other teams to understand business requirements and translate them into technical specifications and data models.
Develop and maintain ETL pipelines to process and transform large volumes of data from various sources into a usable format for analysis and reporting.
Build and maintain data warehousing and data lake solutions to support our data analytics and reporting needs.
Ensure the quality and reliability of our data systems, including data accuracy, completeness, consistency, and data security.
Implement best practices for data engineering, including data modeling, data governance, data lineage, and data quality.
Manage and monitor data pipelines, data storage, and data processing systems to ensure they are operating efficiently and effectively.
Stay up-to-date with the latest trends and technologies in data engineering and apply them to improve our data infrastructure and systems.
Influence engineering culture and rigor across the data team by working with different levels, from engineering leadership to individual data folks supporting product and operations teams.
You should have:
7+ years of experience in data engineering, with at least 2+ years in a direct people management or direct technical people leadership role.
Strong technical skills in data modeling, data warehousing, ETL development, and database design.
Proficiency in programming languages such as Python, SQL, and Java.
Experience with cloud technologies such as AWS or GCP.
Strong project management skills and the ability to manage a team and multiple projects simultaneously.
Excellent communication and interpersonal skills, with the ability to collaborate effectively with technical and non-technical stakeholders.
Experience working in an agile software development environment is a plus.
The total rewards package at Mercury includes base salary, equity (stock options), and benefits.
Our salary and equity ranges are highly competitive within the SaaS and fintech industry and are updated regularly using the most reliable compensation survey data for our industry. New hire offers are made based on a candidate's experience, expertise, geographic location, and internal pay equity relative to peers.
Our target new hire base salary ranges for this role are the following:
The salary range for candidates in the US is $237,600–$279,500.
The salary range for candidates in Canada is CAD 216,200-254,300.
*Mercury is a financial technology company, not a bank. Banking services provided by Choice Financial Group and Evolve Bank & Trust ®️; Members FDIC
#LI-KP1