Director of Recruiting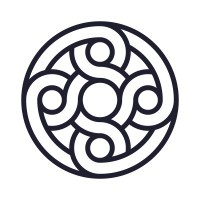 Mercury Technologies
People & HR
United States · San Francisco, CA, USA · Portland, OR, USA · New York, NY, USA · Remote · San Francisco, CA, USA · Canada · Portland, OR, USA
Posted on Tuesday, November 14, 2023
Mercury is building financial products to help startups and small businesses scale. We ourselves have done a lot of scaling over the past few years—from 9 employees in 2019 to about 500 in 2023. And really, we're just getting started…
Most of our growth still lies ahead of us and we believe that our success is built on hiring the best people. We are looking for a Director of Recruiting to bring a combination of experience, knowledge and creativity to support our next stage of growth.
In this role, you will report to our VP of People and lead and develop our team of recruiters, sourcers, coordinators, operations and managers to deliver unparalleled results across all aspects of hiring. You will also drive company-wide processes and initiatives to optimize for the caliber of Mercury's entire recruiting function. It's also really important that we have a lot of fun while doing it.
Here are some things you'll do on the job:
Recruiting Strategy — developing and executing a comprehensive recruiting strategy that aligns with the company's growth plans and objectives
Org Scaling and Structure — creating systems for great people management and team development at scale (the current team is at 20+)
Talent and People Management — building a team that develops talent and pushes the bounds of empathetic people management at Mercury while delivering exceptional results
Talent Assessment — having a true understanding of what great talent looks like and how to identify it through interviews across the company. You should drive initiatives that allow us to identify and attract the best people for any open role at Mercury
Candidate Experience — driving the company's culture and values throughout the recruiting process, ensuring that candidates have a positive experience
Hiring Manager Partnership — you should be extremely excited about developing recruiters to be influential and trusted partners to their hiring teams
Leadership — partnering closely with leaders across the company to drive a culture of excellence within hiring
Employer Brand — attracting passive talent and establish Mercury's reputation as a place where top talent wants to work
Diversity — use data and leadership to build a diversity recruitment strategy with ownership held across the entire company
Strategy and Data — defining success metrics, measuring productivity, and informing sound decision-making with thoughtful metrics and a data foundation
Operational Efficiency — building scaled, efficient operations across all functions within recruiting
Tooling, Processes, and Vendors — building or implementing tools or programs that drive step change differences in recruiting speed and quality
Product — partnering closely with product teams and driving a culture of product thinking in every layer of our recruiting organization
You should:
At your core, be an amazing recruiter with several years of experience recruiting ideally across multiple functions - tech, business, etc.
Have experience leading multiple functions within a recruiting organization - recruiting, sourcing, operations, coordination, etc.
Have experience developing both managers and ICs
Have been a part of a high growth company and therefore have experience evolving and revising processes to accommodate that growth
Be obsessed with building a recruiting function that is known for delivering exceptional results on everything they do
Genuinely love building an incredible team culture
Believe that sourcing is a critical part of every recruiter's role and necessary for finding the best candidates
Be genuinely excited by building creative programs and processes that help uplevel our entire recruiting function
Be incredibly curious and love to understand how things work and why they break
Have experience driving results by utilizing metrics, reports and dashboards
Be a trusted advisor to leaders across the company
Connect and effectively communicate with people of all levels
Have excellent verbal and written communication skills
Have a sense of humor (doesn't have to be a good one)
The total rewards package at Mercury includes base salary, equity (stock options), and benefits.
Our salary and equity ranges are highly competitive within the SaaS and fintech industry and are updated regularly using the most reliable compensation survey data for our industry. New hire offers are made based on a candidate's experience, expertise, geographic location, and internal pay equity relative to peers.
Our target new hire base salary ranges for this role are the following:
US employees in New York City, Los Angeles, Seattle, or the San Francisco Bay Area: $291,000 - $334,500 USD
US employees outside of New York City, Los Angeles, Seattle, or the San Francisco Bay Area: $247,000 - $284,500 USD
Canadian employees (any location): 258,500 - 297,500 CAD
#LI-DNI