Staff Subcontracts Management (R2272)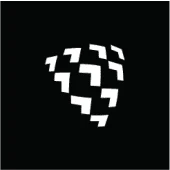 Shield AI
Dallas, TX, USA
Posted on Saturday, February 25, 2023
Introduction to Shield AI
Founded in 2015, Shield AI is a venture-backed defense technology company whose mission is to protect service members and civilians with intelligent systems. In pursuit of this mission, Shield AI is building the world's best AI pilot. Its AI pilot, Hivemind, has flown a fighter jet (F-16), a vertical takeoff and landing drone (V-BAT), and a quadcopter (Nova). The company has offices in San Diego, Dallas, Washington DC and abroad. Shield AI's products and people are currently in the field actively supporting operations with the U.S. Department of Defense and U.S. allies.
Shield AI is actively building a team of world-class employees to help assist in developing revolutionary unmanned aircraft systems technologies.
We are currently seeking a highly skilled Staff Subcontracts Specialist with experience supporting Manufacturing environments as well as FAR/DFAR government contracting.
We are co-located in a beautiful brand new 100,000 square foot building, with our exciting production
lines. This offers
opportunities to see our products up close, where you can see the difference you make!
What You'll Do:
This position reports directly to the Supply Chain Manager and may have opportunities for leadership roles.
Responsible for effectively managing their requirements, which includes purchase requisitions, solicitation packages, negotiations, management of suppliers and ultimately on time delivery of their subcontracted items.
These requirements are to be secured at cost, quality, and delivery competitive levels consistent with company policy and performance standards.
Develop and negotiate subcontracts, arrange payments, and analyze sales records.
Negotiate pricing and delivery terms, purchase and schedule orders for raw material, services, fixed assets, and tooling.
Track deliveries as required for factory operations.
Perform tactical purchasing duties (expedites, defers, past due follow ups, etc.)
Generate SOWs and provide inputs to SOWs
Utilize Supplier Management Teams to manage suppliers
Responsible for evaluating supplier performance and monitoring supply changes
Works relatively independent of management to resolve shortages.
Responsible for communicating material status to production and management.
Effectively manage complex suppliers and commodities
Proactively resolve problems and discrepancies with pricing, delivery, and quality of purchased commodities.
Builds and maintains strong working relationships with internal customers.
Maintain and comply with company procedures as well as Customer requirements.
Required Qualifications:
Bachelor's Degree required
5-7 years of relevant sub-contract management experience (preferable working knowledge of the FAR/DFAR)
OR
7-10 years of relevant procurement experience in a manufacturing environment
Applicants must be U.S. persons as defined by the ITAR (22 CFR §120.15)
Demonstrated knowledge of supply chain management
Analytical and problem-solving experience with high attention to detail
Strong organizational skills
Strong negotiation skills
Ability to handle multiple tasks and prioritization
Sound interpersonal skills and ability to be a team player
Excellent Computer skills - Excel, Word and PowerPoint
Experience with ERP systems (Deltek/Costpoint a plus)
Ability to work independently in a fast-paced environment
Good follow-though skills with a strong sense of urgency required.
Preferred Qualifications:
Masters degree
Experience with USG acquisitions, especially FAR and DFARs
Experience in the A&D industry
Experience as part or a lead of a Supplier Management Team (SMT)
International subcontracts experience
Experience with complex SOW creation and negotiation
Experience in medical, production or pharmaceutical field
PMP certification
Master's Degree
STEM degree
Experience with electronics, composites, harnesses, payloads, propulsion or other highly complex SOW type acquisitions

#LI-JM1
Total compensation: Salary within range listed above + Bonus + Benefits + Equity (if applicable)
*Interns/Military Fellows not eligible for bonus, benefits or equity
Actual compensation is influenced by a wide array of factors including but not limited to skill set, level of experience, licenses and certifications, and specific work location. All offers are contingent on a cleared background check.
If you're interested in being part of our team, apply now!
Shield AI is proud to be an equal opportunity workplace and is an affirmative action employer. We are committed to equal employment opportunity regardless of race, color, ancestry, religion, sex, national origin, sexual orientation, age, marital status, disability, gender identity or Veteran status. If you have a disability or special need that requires accommodation, please let us know.