Staff Embedded Software Test Engineer (R2285)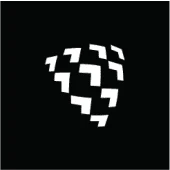 Shield AI
Quality Assurance
Dallas, TX, USA
Posted on Friday, September 8, 2023
Introduction to Shield AI
Founded in 2015, Shield AI is a venture-backed defense technology company whose mission is to protect service members and civilians with intelligent systems. In pursuit of this mission, Shield AI is building the world's best AI pilot. Its AI pilot, Hivemind, has flown a fighter jet (F-16), a vertical takeoff and landing drone (V-BAT), and a quadcopter (Nova). The company has offices in San Diego, Dallas, Washington DC and abroad. Shield AI's products and people are currently in the field actively supporting operations with the U.S. Department of Defense and U.S. allies.
Are you a passionate and innovative engineer looking to help develop state of the art robots and AI products? Are you eager to make a positive difference in the world? Do you want to work alongside mission-driven and values focused teammates? Shield AI is just the place for you!
The Embedded Software team is an agile group of engineers focused on developing the software that merges hardware, operating systems and applications for cutting-edge Unmanned Aerial Vehicles (UAV). Embedded Software engineers work with electrical engineers, systems engineers, test engineers and the autonomy team to design and develop custom electronic boards and systems which support modern aerospace sensors, state-of-the-art UAV avionics, simulation systems and groundbreaking Artificial Intelligence applications.
As a member of the Embedded Software team, you will be responsible for testing and verifying new software features and functionality which provide flight control, navigation, vehicle health, and AI driven autonomous control of various robotic vehicles.
What you'll do:
Participate in feature development from requirements generation through delivery to customers.
Research, design, and implement state-of-the-art network centric software test applications, taking ideas from conception to field deployment.
Develop automated testing and reporting system for the entire robotic vehicle.
Develop Software-In The- Loop (SIL) and Hardware-In The-Loop (HIL) systems.
Work closely with Flight Test team to test and verify robotic aircraft.
Other duties as assigned.
Projects that you might work on:
Develop LabView/Python software which interfaces with National Instruments hardware to test and verify avionics hardware and software.
Integrate 3rd party software onto existing multi-CPU avionics suite.
Develop software and firmware to control robotic vehicles.
Integrate Shield AI Hivemind onto robotic vehicles.
Create new CI/CD pipelines with automated testing for embedded systems.
Required qualifications:
5-7+ years' experience
Bachelors in CS, CE, or EE, or requisite experience
Strong C/C++/Python background
Experience with Linux operating system and software development tools
Experience interfacing hardware and software
Experience in a collaborative development environment, focused on continuous integration/delivery & test-driven development
Demonstrated record of working hard, strong communication skills, being a trustworthy teammate, and being kind to others
Familiarity with common debugging and profiling tools (e.g. gdb, valgrind, etc.)
Familiarity with git, bash
Preferred qualifications:
Masters in CS, CE, or EE
Robotics/UAV software development experience
Previous software development utilizing Azure DevOps
Avionics software development experience
Automated Testing experience
Total compensation: Salary within range listed above + Bonus + Benefits + Equity (if applicable)
Actual compensation is influenced by a wide array of factors including but not limited to skill set, level of experience, licenses and certifications, and specific work location. All offers are contingent on a cleared background check.
Location guidelines-
Onsite = 5 days/week in office
Hybrid = Minimum 3 days/week in office
Remote = Remote but able to come to the office as requested for business needs
If you're interested in being part of our team, apply now!
Shield AI is proud to be an equal opportunity workplace and is an affirmative action employer. We are committed to equal employment opportunity regardless of race, color, ancestry, religion, sex, national origin, sexual orientation, age, marital status, disability, gender identity or Veteran status. If you have a disability or special need that requires accommodation, please let us know.