Planning and Controls Engineering Intern - Summer 2024 (R2335)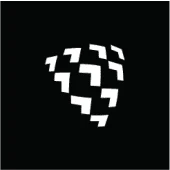 Shield AI
San Diego, CA, USA
Posted on Tuesday, October 17, 2023
Introduction to Shield AI
Founded in 2015, Shield AI is a venture-backed defense technology company whose mission is to protect service members and civilians with intelligent systems. In pursuit of this mission, Shield AI is building the world's best AI pilot. Its AI pilot, Hivemind, has flown a fighter jet (F-16), a vertical takeoff and landing drone (V-BAT), and a quadcopter (Nova). The company has offices in San Diego, Dallas, Washington DC and abroad. Shield AI's products and people are currently in the field actively supporting operations with the U.S. Department of Defense and U.S. allies.
Our 2024 Summer Internship program is a wonderful opportunity for rising 2025 graduates to immerse themselves in an innovative and mission driven culture. Our 10-week paid internship program will provide you with hands on mentorship, an opportunity to add real contribution to our company via your internship project, and a possible job offer at the end. You will have the chance to make lifelong friendships, expand your network, and learn all about what it's like to work in a high-growth, fast scaling tech unicorn. You'll take part in company sponsored events and enjoy exploring a new city. Read on below to learn more about this unique internship!
Are you a passionate and innovative autonomy engineer looking to help develop state of the art robots and AI products? Are you eager to make a positive difference in the world? Do you want to work alongside mission-driven and values focused teammates? Shield AI is just the place for you!
The Planning and Controls (PAC) team is an agile group of engineers focused on researching and developing state-of-the-art algorithms that drive intelligent and confidence-inspiring flight behaviors while accounting for an uncertain and dynamic world.
As a member of PAC Task Group, you will work on task planning both for single robots as well as teams of robots. You will develop cutting edge algorithms while working with a close-knit team from diverse backgrounds. Your focus will primarily be on architecting and implementing coordination of robot teams and supporting cross-platform core planning capabilities.
What you'll do:
Research, design, and implement state of the art teaming algorithms for real time autonomous systems
Take new features from ideation to prototyping, full implementation, flight testing, and all the way to field deployment
Develop tools for rapid prototypes, simulation, visualization, etc.
Participate in brainstorm sessions and software design for challenging issues
Develop your professional skills and knowledge via regular literature reviews and self-directed learning
Work in a collaborative development environment, with an emphasis on continuous integration & delivery, test-driven development
Work with middleware frameworks (e.g. ROS, PX4, etc.), build tools (e.g. CMake), and compiler toolchains (e.g. gcc, llvm)
Required qualifications:
You are an undergraduate, graduate or PhD student
Experience with research or state-of-the-art algorithms in at least one of the following areas: Task and Motion Planning, Planning under Uncertainty, Task & Resource Allocation, Heterogeneous or Homogeneous Robotic Teaming, Human Robot Teaming, Logistical Planning of Vehicle Routes
You have a demonstrated record of working hard, being a trustworthy teammate, holding yourself and others to high standards, and being kind to others
You have strong communication skills and are able to effectively articulate ideas and timelines to cross-functional groups
Intern Program Dates:
June 3 - Aug 9​
OR​
June 24 - Aug 30​
*You MUST be available to start on EITHER June 3 or June 24.
#LI-AC1
Total compensation: Salary within range listed above + Bonus + Benefits + Equity (if applicable)
*Interns/Military Fellows not eligible for bonus, benefits or equity
Actual compensation is influenced by a wide array of factors including but not limited to skill set, level of experience, licenses and certifications, and specific work location. All offers are contingent on a cleared background check.
If you're interested in being part of our team, apply now!
Shield AI is proud to be an equal opportunity workplace and is an affirmative action employer. We are committed to equal employment opportunity regardless of race, color, ancestry, religion, sex, national origin, sexual orientation, age, marital status, disability, gender identity or Veteran status. If you have a disability or special need that requires accommodation, please let us know.