Product Operations Intern - Summer 2024 (R2355)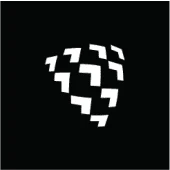 Shield AI
Product, Operations
Washington, DC, USA
Posted on Wednesday, October 25, 2023
Introduction to Shield AI
Founded in 2015, Shield AI is a venture-backed defense technology company whose mission is to protect service members and civilians with intelligent systems. In pursuit of this mission, Shield AI is building the world's best AI pilot. Its AI pilot, Hivemind, has flown a fighter jet (F-16), a vertical takeoff and landing drone (V-BAT), and a quadcopter (Nova). The company has offices in San Diego, Dallas, Washington DC and abroad. Shield AI's products and people are currently in the field actively supporting operations with the U.S. Department of Defense and U.S. allies.
Our 2024 Summer Internship program is a wonderful opportunity for rising 2025 graduates to immerse themselves in an innovative and mission driven culture. Our 10-week paid internship program will provide you with hands on mentorship, an opportunity to add real contribution to our company via your internship project, and a possible job offer at the end. You will have the chance to make lifelong friendships, expand your network, and learn all about what it's like to work in a high-growth, fast scaling tech unicorn. You'll take part in company sponsored events and enjoy exploring a new city. Read on below to learn more about this unique internship!​
We are looking for exceptional Product Management Operations interns for our Integrated AI Pilot products. Product managers at Shield AI are responsible for the development, execution, and maintenance of product road maps. They work with leaders in the engineering, business development, operations and finance to coordinate cross-functional activities related to product development, delivery, and sales. Product Managers occupy a high leverage role, being tasked to translate corporate strategy into operational plans and execution.
What you'll do:
Support cross-functional efforts to launch impactful products--all while working within a supportive product community. Your leadership and product development abilities will be nurtured through both mentorship and hands-on learning.
Help define product strategy for a specific product line, taking into account the needs of customers, engineering, business development, customer success & training, and production & sustainment. The scope includes management and implementation of processes in support of the operations, as well as engagement with operators/customers.
Define and manage the prioritization of evolving product requirements to optimize engineering workstreams and impact.
Establish, track, and report upon key performance indicators for product metrics. Set the KPIs to support corporate strategy and operational excellence.
Required qualifications:
We will assess candidates against three categories: business acumen, technical fluency, and expertise in military operations.
You are an undergraduate, graduate or PhD student expected to graduate in December 2024 or Spring 2025, with a major in science, engineering, computer science or business, or will be concluding military service within 12 months of finishing the internship.
Have prior work experience, internship experience or significant summer research experience (e.g., NSF REU) in robotics, machine learning, systems engineering, hardware engineering, aerospace engineering, or software engineering, or have relevant defense industry experience or military experience. Relevant defense experience includes a thorough understanding of military operations and/or the acquisition process, experience working with COCOMs, Service Headquarters and S&T organizations & OSD Secretariats, and working knowledge of the requirements generation process & DoD budget cycles.
Exceptional technical understanding of topics in robotics, machine learning, hardware engineering, systems engineering, and/or computer science, and/or fluency in utilizing autonomous systems for military operations.
Documented projects or interests that demonstrate both passion for technology and technical aptitude
Intern Program Dates:
June 3 - Aug 9​
OR​
June 24 - Aug 30​
*You MUST be available to start on EITHER June 3 or June 24.
#LI-AC1
Total compensation: Salary within range listed above + Bonus + Benefits + Equity (if applicable)
*Interns/Military Fellows not eligible for bonus, benefits or equity
Actual compensation is influenced by a wide array of factors including but not limited to skill set, level of experience, licenses and certifications, and specific work location. All offers are contingent on a cleared background check.
If you're interested in being part of our team, apply now!
Shield AI is proud to be an equal opportunity workplace and is an affirmative action employer. We are committed to equal employment opportunity regardless of race, color, ancestry, religion, sex, national origin, sexual orientation, age, marital status, disability, gender identity or Veteran status. If you have a disability or special need that requires accommodation, please let us know.