Sr Staff Controls Engineer (R2315)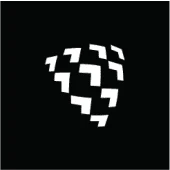 Shield AI
Dallas County, TX, USA
Posted on Wednesday, October 25, 2023
Introduction to Shield AI
Founded in 2015, Shield AI is a venture-backed defense technology company whose mission is to protect service members and civilians with intelligent systems. In pursuit of this mission, Shield AI is building the world's best AI pilot. Its AI pilot, Hivemind, has flown a fighter jet (F-16), a vertical takeoff and landing drone (V-BAT), and a quadcopter (Nova). The company has offices in San Diego, Dallas, Washington DC and abroad. Shield AI's products and people are currently in the field actively supporting operations with the U.S. Department of Defense and U.S. allies.
As a Staff Controls Engineer on the V-Bat autopilot team, you will engage deeply with the underlying dynamics, modeling, and control algorithm design. Your primary mission will be to bridge theoretical control designs and the challenges of real-world performance. Your expertise will be crucial in capturing aerodynamic performance issues, noise characteristics, and other system nuances, ensuring that our simulations and algorithms closely mirror actual aircraft behavior. By partnering with our embedded and perception engineering teams, you'll be at the forefront of ensuring that our control designs are effectively implemented, validated, and optimized for real-world challenges.
What you'll do:
Synthesize new controllers based on the requirements of the aircraft and flight conditions
Perform stability analysis of the control law and provide performance guarantees in a variety of conditions
Derive new control architectures with rigorous mathematical documentation with well-understood characteristics
Work closely with the aerodynamics team to understand the aircraft and incorporate high-fidelity models into our simulation
Analyze aircraft performance metrics across diverse conditions, iterating on control designs to meet stringent performance and safety criteria.
Seamlessly integrate control algorithms with our C++ infrastructure, guaranteeing consistent, high-quality performance as designs are transitioned from MATLAB
Engage in rigorous flight test campaigns, amassing critical data and fine-tuning our models and controllers based on real-world observations.
Required qualifications:
B.Sc in Electrical Engineering, Aerospace Engineering, Control Systems, or a related field.
A solid 8+ years of experience in control system design, theory, and implementation.
Profound understanding of both classical and modern control theories, including but not limited to OB-LTR.
Demonstrated expertise in MIMO control schemes and their practical applications.
Familiarity with MATLAB/Simulink.
Basic proficiency in C++, paired with the enthusiasm to collaborate with software engineers during transition phases.
Strong analytical prowess, meticulous attention to detail, and an innate ability to work both independently and as part of a synergized team.
Preferred qualifications:
Masters or PhD in Control Systems, Aerospace Engineering, or closely related disciplines.
Prior experience with military aircraft or high-reliability, safety-critical systems.
Seasoned understanding of sensor fusion, state estimation, and associated techniques.
Proficiency in system identification techniques and the ability to incorporate models developed by specialized teams, such as aerodynamics.
Total compensation: Salary within range listed above + Bonus + Benefits + Equity (if applicable)
*Interns/Military Fellows not eligible for bonus, benefits or equity
Actual compensation is influenced by a wide array of factors including but not limited to skill set, level of experience, licenses and certifications, and specific work location. All offers are contingent on a cleared background check.
If you're interested in being part of our team, apply now!
Shield AI is proud to be an equal opportunity workplace and is an affirmative action employer. We are committed to equal employment opportunity regardless of race, color, ancestry, religion, sex, national origin, sexual orientation, age, marital status, disability, gender identity or Veteran status. If you have a disability or special need that requires accommodation, please let us know.