Production Test Engineering Lead (R2291)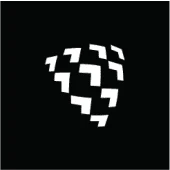 Shield AI
Quality Assurance
Dallas County, TX, USA
Posted on Saturday, November 4, 2023
Introduction to Shield AI
Founded in 2015, Shield AI is a venture-backed defense technology company whose mission is to protect service members and civilians with intelligent systems. In pursuit of this mission, Shield AI is building the world's best AI pilot. Its AI pilot, Hivemind, has flown a fighter jet (F-16), a vertical takeoff and landing drone (V-BAT), and a quadcopter (Nova). The company has offices in San Diego, Dallas, Washington DC and abroad. Shield AI's products and people are currently in the field actively supporting operations with the U.S. Department of Defense and U.S. allies.
Job Description
Are you a seasoned Robotics Engineer passionate about the future of VTOL aircraft and the integration of cutting-edge manufacturing processes? Have you ever envisioned spearheading a team that blends traditional manufacturing practices with modern automation tools to produce production procedures for advanced aircraft? Are you eager to apply your expertise in manufacturing systems engineering, avionics integration, and automation to bridge the gap between design and production? Shield AI welcomes you to lead our team in production bring up for our state-of-the-art V-BAT products!
As the Production Test/Automation Engineering Manager, you will craft, refine, and execute strategies that optimize the manufacturing process for the V-BAT aircraft. Collaborating with a multi-disciplinary team, you'll ensure that functional testing, software provisioning and calibration align perfectly on the production line. Your leadership will pave the way for efficient, high-quality V-BAT manufacturing while reducing costs and ensuring first-pass yield success.
We are looking for a technical expert, passionate about rigorous and efficient testing. Someone who is not afraid to take charge, make-decisions, and do what honor dictates to make things happen. Ideally someone with experience in building innovative test solutions relative to robotics or aircraft manufacturing.
What You'll Do:
Work with cross functional teams to decide on required production processes for VBAT aircraft and associated peripherals.
Implement production testing, calibration, configuration, provisioning, and human processes.
Design, build, qualify, maintain, and train others in maintenance and usage of hardware and software tools.
Utilize sensitivity and statistical analysis & product reliability and performance requirements.
Foster a culture of continuous improvement, emphasizing defect management, tooling updates, and practical manufacturing solutions.
Required Qualifications:
A minimum of 8 years of related experience with a bachelor's degree; or 5 years and a master's degree; or a PhD with 3 years of experience.
Strong robotics engineering background, to include at least basic CAD, ability to read electrical diagrams, and basic software competency.
Demonstrated leadership skills in managing and guiding high-performance engineering teams.
Strong understanding of testing methodologies, techniques, and tools, with a focus on manufacturing and system integration
Preferred Qualifications:
Experience working in an environment with compliance requirements such as government sales products.
Experience in lean manufacturing
Experience in aerospace and/or autonomous systems production
Embedded systems API experience

#LI-JM1
#LD
Total package details:
Regular employee positions: Salary within range listed above + Bonus + Benefits + Equity (if applicable)
Temporary employee positions: Hourly within range listed above + temporary benefits package (applicable after 60 days of employment)
*Interns/Military Fellows/Part-time not eligible for bonus, benefits or equity
Actual compensation is influenced by a wide array of factors including but not limited to skill set, level of experience, licenses and certifications, and specific work location. All offers are contingent on a cleared background check.
If you're interested in being part of our team, apply now!
Shield AI is proud to be an equal opportunity workplace and is an affirmative action employer. We are committed to equal employment opportunity regardless of race, color, ancestry, religion, sex, national origin, sexual orientation, age, marital status, disability, gender identity or Veteran status. If you have a disability or special need that requires accommodation, please let us know.