Senior Staff RF Engineer (R2319)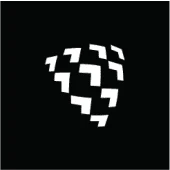 Shield AI
Dallas County, TX, USA
Posted on Tuesday, November 21, 2023
Introduction to Shield AI
Founded in 2015, Shield AI is a venture-backed defense technology company whose mission is to protect service members and civilians with intelligent systems. In pursuit of this mission, Shield AI is building the world's best AI pilot. Its AI pilot, Hivemind, has flown a fighter jet (F-16), a vertical takeoff and landing drone (V-BAT), and a quadcopter (Nova). The company has offices in San Diego, Dallas, Washington DC and abroad. Shield AI's products and people are currently in the field actively supporting operations with the U.S. Department of Defense and U.S. allies.
Are you a passionate, innovative, experienced Electrical Engineer looking to help develop state-of-the-art AI hardware products? Are you eager to make a positive difference in the world? Do you want to work alongside mission driven and values focused teammates? Shield AI is just the place for you!
As a Senior Staff RF Engineer, you will provide technical leadership for the VBAT aircraft's RF systems. In this role, you will collaborate closely with a variety of different engineering disciplines, including mechanical, systems, manufacturing, and software engineering. You will be responsible for all RF related design, integration, testing, and compliance. The role highlights are as follows
What you'll do:
Provide technical leadership to the RF team focusing on the VBAT product line.
Quantify and optimize RF link performance, resolve desense/interference problems.
Define system level and unit level design requirements and features for all RF systems.
Improve design, test, and compliance processes for the engineering org. as it related to RF.
Define test procedures, requirements, and train operators/technicians to execute accordingly.
Help grow the team, provide hiring input, and mentor teammates.
Establish and enforce team processes around design, test, review, cross-functional support, and regulatory compliance.
Regularly communicate with the cross-functional team regarding RF status, risks, needs, plans, etc.
Provide technical design input/review to your team and other engineering teams.
Other duties as assigned.
Required qualifications:
B.S. in Electrical Engineering or equivalent.
8+ years of industry experience as an Electrical Engineer in RF systems.
Strong technical fundamentals.
Experience worked on cross-functional teams involving EE, ME, SW, manufacturing, production, etc.
Experience with technical mentorship/guidance of other engineers.
Experience leading design work on the unit level and system level.
Experience with quantifying and improving RF sensitivity performance.
Preferred qualifications:
Knowledge of antenna design and aircraft level radiation performance analysis and simulation, utilizing tools such as CST & ANSYS.
Experience in RF and Antenna design, antenna coupling analysis for airborne V/UHF, L-band, S-band, GNSS, and MIL-SAT systems.
Demonstrated RF analysis experiences in frequency planning, RF Co-site, Antenna Coupling, and the production of analysis report.
Experience with EMI/EMC compliance techniques, with a particular emphasis on optimizing size, weight and power.
Knowledge of MIL-STD 461 and MIL-STD 464 compliance requirements and test setups.
RF system, subsystem and printed circuit assembly EMI/EMC simulation, test and mitigation.
Total compensation: Salary within range listed above + Bonus + Benefits + Equity (if applicable)
*Interns/Military Fellows not eligible for bonus, benefits or equity
Actual compensation is influenced by a wide array of factors including but not limited to skill set, level of experience, licenses and certifications, and specific work location. All offers are contingent on a cleared background check.
If you're interested in being part of our team, apply now!
Shield AI is proud to be an equal opportunity workplace and is an affirmative action employer. We are committed to equal employment opportunity regardless of race, color, ancestry, religion, sex, national origin, sexual orientation, age, marital status, disability, gender identity or Veteran status. If you have a disability or special need that requires accommodation, please let us know.