Product Operations Analyst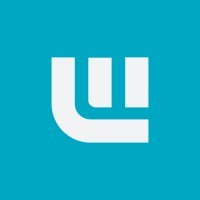 Windfall
IT, Product, Operations
San Francisco, CA, USA
Posted on Saturday, June 4, 2022
As a Product Operations Analyst, you will report directly to Windfall's Product Operations Manager at the San Francisco headquarters. You will work closely with our engineering, data science and customer success teams. You will play a key role in streamlining internal processes, creating analysis and communicating findings to both internal and external stakeholders in slide decks that you construct.
This role will give you an opportunity to advance your analytical skills. Working alongside an incredibly talented team of Analysts, Data Scientists and Engineers, you'll work on projects to provide impactful insights to the most advanced non-profit and commercial companies in the US. Your insights will help non-profits exceed their donation goals, and commercial companies achieve higher ROI on their marketing spend.
We're on a mission to change how organizations perceive and use people data. And we hold true to our core values of: (1) Be an excellent communicator; (2) Operate with transparency; (3) Provide leverage, not optimization; (4) Make a difference every day; and (5) Act with integrity and trust.
Responsibilities:
Aggregating data from several sources to generate accurate analysis
Generating visualizations leveraging different technologies to be included in slide decks and dashboards
Constructing slide decks from inception to effectively communicate results to various internal & external stakeholders
Perform focused research on US households to help validate our model and dataset
Gathering training data that will help us improve Windfall's data asset
Creating custom segments for our customers based on different heuristics
Standardizing and transforming customer data in numerous formats for internal processing
Requirements:
Bachelor's degree or similar experience in computer science, data analysis or engineering
Two years of professional work experience or applicable analytics internships
Collaborative team-focused attitude with a strong desire to advance the product and learn new things
Intermediate to Advanced SQL and Python
Hands-on experience working with large data files via command line
A fierce sense of ownership and responsibility in one's work
You are a self-starter that anticipates requests and doesn't need a lot of oversight
Impeccable attention to detail. We take pride in the details!
Preferred Qualifications:
1-2 Years working experience with SQL and Python preferred
Previous experience supporting a product function in an internship or work environment
Additional Information:
The range displayed on each job posting reflects the minimum and maximum target for new hire salaries for the position across California and Colorado. Within the range, individual pay is determined by work location and additional factors, including job-related skills, experience, and relevant education or training. We also offer a comprehensive benefits package, which you can explore on our careers site.
California: Salary range is $58k-$115k
About Windfall
Windfall is a people intelligence and AI company that gives go-to-market teams actionable insights. By democratizing access to people data, organizations can intelligently prioritize go-to-market resources to drive greater business outcomes. Powered by best-in-class machine learning and propensity modeling, Windfall activates insights into workflows that engage the right people for each respective organization. More than 800 data-driven organizations use Windfall to power their business.
We comply with CCPA. For more information on how we comply, review our privacy notice.