Enterprise Customer Success Manager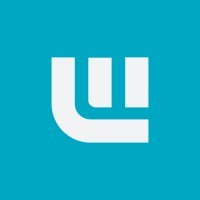 Windfall
Customer Service, Sales & Business Development
Denver, CO, USA · San Francisco, CA, USA · Remote
Posted on Friday, September 30, 2022
As an Enterprise Customer Success Manager on the commercial team, you will be advisor, strategist and implementer of our product offering to customers. You will own the engagement with ~30 strategic accounts, partnering during every stage from onboarding to expansion, including proactive data research, analysis, consultative support, and thought leadership. Additionally, this role will help support Windfall's continued growth by helping to implement systems and processes to scale our business.
Our mission is to change how organizations perceive and use people data. And we hold true to our core values of: (1) Be an excellent communicator; (2) Operate with transparency; (3) Provide leverage, not optimization; (4) Make a difference every day; and (5) Act with integrity and trust.
Responsibilities:
Own end-to-end implementation of Windfall's product and service from pre-onboarding through the lifetime of ~30 key enterprise accounts
Develop a continual, deep understanding of customer's goals and business objectives, and position the Windfall solution to help them achieve them
Create customer deliverables (e.g., presentations, strategy recommendations, industry updates) suitable for a diverse set of constituents from senior executives to application end users
Establish a partnering relationship across the customer's organization, from Executive Sponsors to day-to-day contacts
Document customer use cases and develop success plans that will help customers increase the value of their investment
Identify up-sell opportunities and collaborate with Account Executives to generate new proposals
Perform focused research on US households to help validate our model and dataset
Provide a strategic feedback loop to our product and engineering teams to continue to deliver new products at the highest quality
Preferred Qualifications:
3+ years of experience in analytical, customer-facing roles (e.g., consulting, customer success, growth strategy, marketing)
Startup experience, especially in a B2B SaaS or data company
Knowledge of digital marketing and data ecosystems
Previous relationship-building experience with VPs and C-level executives
Advanced in PowerPoint (high design) and intermediate in Excel (pivots, vlookups)
Familiarity with CRMs (Salesforce, HubSpot, etc.)
Industry experience in financial services or luxury products, as the majority of your customers will be in these industries
Bachelor's degree from a top-tier university; MBA a plus
Individuals Who Thrive in this Role Share These Attributes:
Startup Hustle - Start ups are challenging, and you enjoy putting in the time and effort to build something great. You are looking to learn and grow more quickly in your career, and don't want a mundane 9-5.
Highly organized with an incredible attention to detail - You like completing "To Do" lists and ensuring that things get done and nothing falls through the cracks. Formal Project Management training or significant Confluence, Asana, MS Project experience is a plus.
Excellent verbal and written communication skills - You can explain complex issues in simple terms and adapt your tone for different users.
Team-centric attitude - Despite many of us working remotely, we are a close-knit team. You love to contribute, share your areas of expertise with team members, are self-accountable, and bring an empathetic outlook to your relationships.
Additional Information:
The range displayed on each job posting reflects the minimum and maximum target for new hire salaries for the position across California and Colorado. Within the range, individual pay is determined by work location and additional factors, including job-related skills, experience, and relevant education or training. We also offer a comprehensive benefits package, which you can explore on our careers site.
California: Salary range is $75k-$165k
Colorado: Salary range is $65k-$155k
About Windfall
Windfall is a people intelligence and AI company that gives go-to-market teams actionable insights. By democratizing access to people data, organizations can intelligently prioritize go-to-market resources to drive greater business outcomes. Powered by best-in-class machine learning and propensity modeling, Windfall activates insights into workflows that engage the right people for each respective organization. More than 800 data-driven organizations use Windfall to power their business.
We comply with CCPA. For more information on how we comply, review our privacy notice.